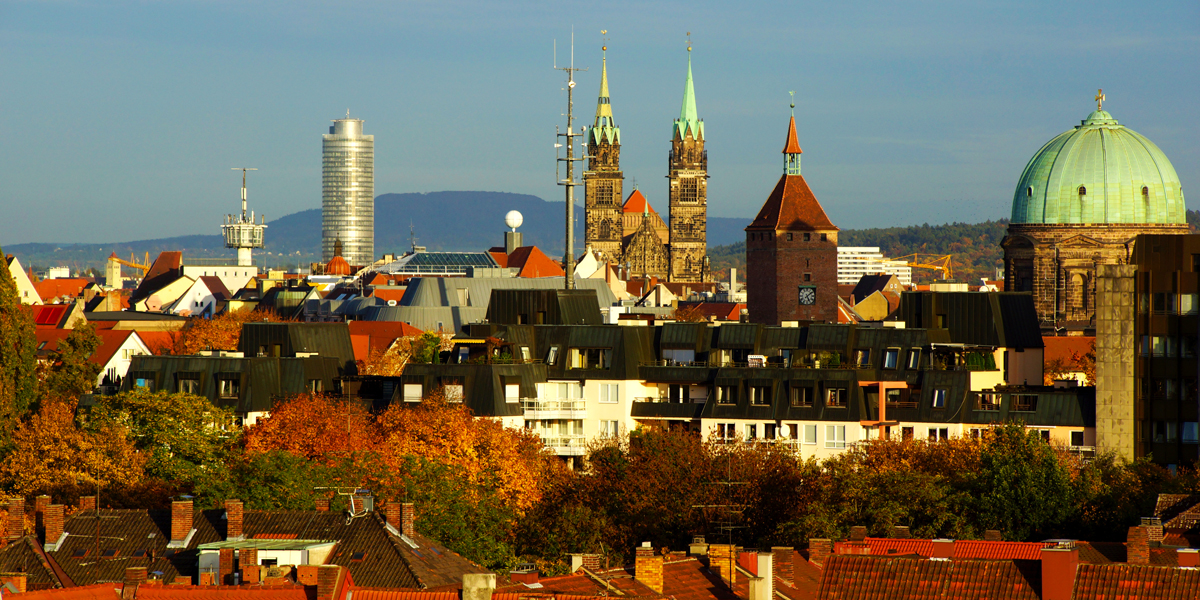 UPCOMING EVENTS 2019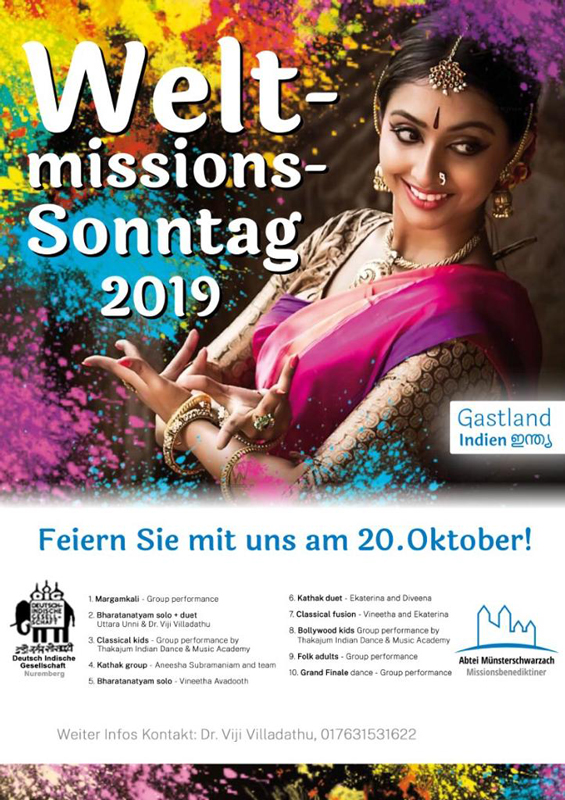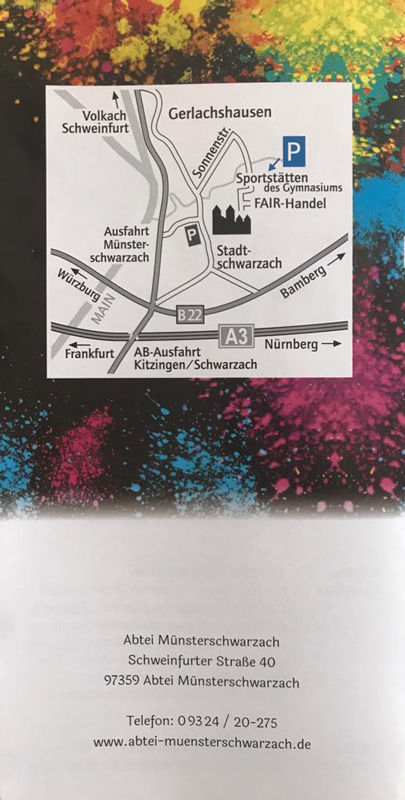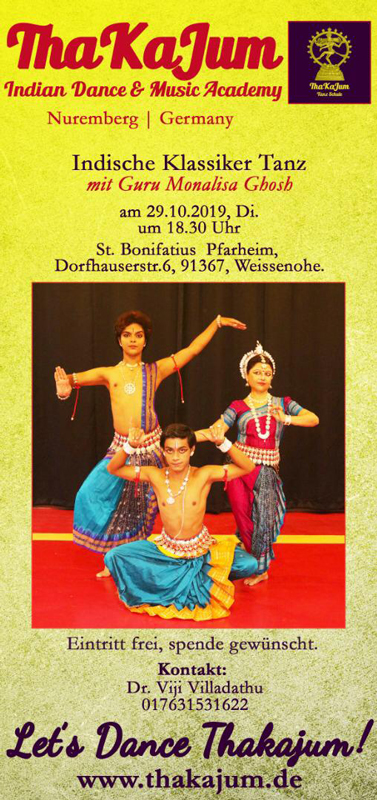 October is the time when many festivities take place one after the other from Durga Puja to Diwali. Thakajum team and students will be performing for the upcoming events.
20-Oct: Indien Weltmissions Sonntag with Utthara Unni from Kerala,India at Abtei Münsterschwarzach
27-Oct: Diwali Fest, Kulturwerkstatt, Nürnberg
29-Oct: Indische Klassiker Tanz Abend with Guru Monalisa Ghosh from Kolkatta,India at St. Bonifatius Pfarheim, Weissenohe
Thakajum Bollywood Party 2019
- Nov / Dec 2019
PAST EVENTS
1. Kathak Workshop, April 2019
Kathak Workshop with Professional Kathak Dancer Anisha Subramanian from KathaakRaaga, Munich in Vischers Kulturladen, Hufelandstraße 4, 90419, Nuremberg on Sunday 21st April 2019 at 11:00h
2. Odissi Dance Workshop with Guru Smt. Monalisa Ghosh on Saturday 25th May, 2019
Smt. Monalisa Ghosh, is one of the leading exponents of Odissi Dance, a choreographer and a teacher from India will conduct the workshop.
Thakajum - Spreading the joy of Dance and Music!!